Raymond R. Carthy
Raymond R. Carthy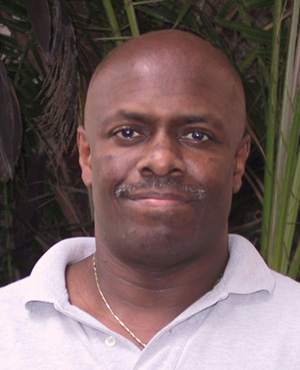 Position: Assistant Unit Leader, FL Coop Fish and Wildlife Research Unit
Appointment: Research: 100%
Educational Background:
Ph.D.: 1996, Ecology and Physiology of marine turtles, University of Florida
M.S.: 1983, Aquatic and terrestrial ecology, Slippery Rock University
B.S.: 1980, Ecology, Manhattan College
Professional Experience:
Florida Cooperative Fish and Wildlife Research Unit
Assistant Unit Leader, 1996 to present.
Student Trainee, 1992 - 1996.
University of Florida
Teaching Assistant, Department of Zoology, 1994 - 1996.
Graduate Research Assistant, Archie Carr Center for Sea Turtle Research, 1990 - 1996.
Center for Marine Conservation
Research Associate, 1985 – 1996.
Natural History Museum, Smithsonian Institution
Museum Specialist, 1984 - 1990.
Teaching Responsibilities at UF (last 5 years):
Wildlife Seminar – 2005
Wildlife Department Seminar – 2007
Special Topics in Wildlife Ecology and Conservation - 2009
Guest Lecturer:
Conservation Biology (Dr. Lyn Branch)
Seminar in Sea Turtle Biology (Dr. Karen Bjorndal)
Aquatic Animal Health (Dr. Iske Larkin)
Wildlife of Florida (Dr. Melvin Sunquist)
Graduate Students (last 5 years):
Chair/co-chair: PhD 3 UF; MS 6 UF
Committee member: PhD 2 UF; MS 1 UF
International Activities (last 5 years)
Collaboration on sea turtle research in Trinidad and Barbados.
Research area:
Coastal and wetland ecology, effects of coastal dynamics and human intervention on wildlife habitats, with a special focus on conservation and management of endangered and threatened species within those environments, physiological and behavioral ecology of threatened and endangered species.
Grants/Contracts/Gifts (last 5 years):$1,010,240 (DoD, Progress Energy, USFWS, State of Florida, USACoE, FWCC, Gulf County- Florida)

Publications (Career Summary)
11 refereed journal articles, 1 book chapter, and 25 non-refereed publications.
Selected Publications
McMichael, E., J. A. Seminoff and R. R. Carthy. 2008. Growth rates of wild green turtles, Chelonia mydas, at a temperate foraging habitat in the northern Gulf of Mexico: assessing short-term affects of cold stunning on growth. Journal of Natural History. 42(43-44):2293-2307.
Nomani, S. Z., R. R. Carthy and M. K. Oli. 2008. Comparison of methods for estimating abundance of gopher tortoises. Applied Herpetology. 5:13-31.
Lamont, M. M., and R. R. Carthy. 2007. Response of nesting sea turtles to barrier island dynamics. Chelonian Conservation and Biology 6(2): 206-212.
Carthy, R. R. 2006. An owner's manual for the Chelonioidea. Conservation Biology. 20(1)259-260.
Gregory, C. J., R. R. Carthy, and L. G. Pearlstine. 2006. Application of Species at Risk at Camp Blanding Training Site, FLARNG(Florida). Southeastern Naturalist. 5(3):473-498.