Bill Pine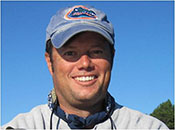 Department of Wildlife Ecology and Conservation
University of Florida
Gainesville, FL 32611
Phone: 352.273.3650
Email: billpine@ufl.edu
Lab Website: https://sites.google.com/view/floridariverslab/home
SUMMARY
I am an Professor in the Department of Wildlife Ecology and Conservation at the University of Florida. I also have joint appointments with the Fisheries and Aquatic Sciences Program and the School of Natural Resources at the University of Florida. My research focuses on processes that structure aquatic ecosystems.
EXPERIENCE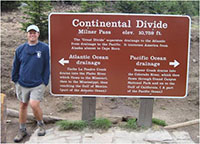 Professor (Tenured), University of Florida
Gainesville, FL — 2011-Present
70% Research-30% Teaching Appointment
Key Research Accomplishments
Lead continental scale research on riverine ecosystems
Western US: Analyst and Project Leader responsibilities for cooperative research assessing humpback chub population responses to management actions in Grand Canyon reach of the Colorado River, Arizona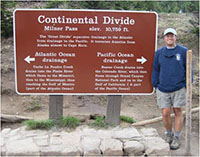 Eastern US: Project leader on cooperative projects assessing fish and invertebrate responses to changes in ecosystem change including river discharge, harvest, and species introductions. Example systems worked in include Apalachicola, Suwannee, Chassahowitzka, St. Johns, Homosassa, Neuse, and Cape Fear rivers.
Key Teaching Responsibilities
Undergraduate and graduate teaching responsibilities
WIS 4601/6934 Quantitative Wildlife Ecology. Required undergraduate course for wildlife majors with lecture and lab sections taught each fall. Enrollment approximately 60 students. Key topics include basic statistical analyses, estimation of abundance, survival, and occupancy and assessing and understanding uncertainty.
WIS 4932/6932 Riverine Ecology. Undergraduate and graduate course assessing the structure and function of lotic ecosystems with an emphasis on ecosystem responses to modifications in river discharge.
Other teaching: Decision Making in Natural Resources Management, Field Ecology of Aquatic Organisms
EDUCATION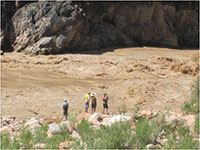 North Carolina State University
PhD — 2000-2003, Zoology
University of Florida
MS — 1997-1999, Fisheries
Auburn University
BS — 1993-1997, Fisheries Science
KEY RECENT PUBLICATIONS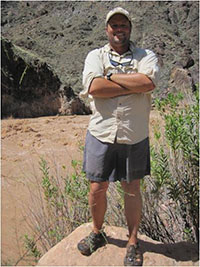 The following is a list of recent publications that reflect the type of work my students, colleagues, and I have been up to. See my Google Scholar page for the most up-to-date list.
Leitman, S., W. E. Pine, III, and G. Kiker. 2016. Management options during the 2011-2012 drought on the Apalachicola River: A systems dynamic model evaluation. Environmental Management. DOI 10.1007/s00267-016-0712-4
Dodrill, M. J., M. D. Yard, and W. E. Pine, III. 2016. Assessing predation risks for small fish in a large river ecosystem between contrasting habitats and turbidity conditions. American Midland Naturalist 175:206-221.
Dutterer, A.C., W.E. Pine, III, S. J. Miller, A. R. Hyle, M. S. Allen. 2015. Spatial distribution and habitat use of spawning American Shad in the St. Johns River, Florida. River Research and Applications. DOI: 10.1002/rra.2990
Pine, W. E., III, C. J. Walters, E. V. Camp, R. Bouchillon, R. Ahrens, L. Sturmer and M. E. Berrigan. 2015. The curious case of eastern oyster Crassostrea virginica stock status in Apalachicola Bay, Florida. Ecology and Society 20 (3):46. [online] URL: http://www.ecologyandsociety.org/vol20/iss3/art46/
Camp, E. V., W. E. Pine III, K. Havens, A. S. Kane, C. J. Walters, T. Irani, A.B. Lindsey and J. Glenn Morris, Jr.. 2015. Collapse of a historic oyster fishery: diagnosing causes and identifying paths toward increased resilience. Ecology and Society 20 (3):45. [online] URL: http://www.ecologyandsociety.org/vol20/iss3/art45/
Saetta, D., S.K.L. Ishii, W. E. Pine, III, T. H. Boyer. 2015. Case study and LCA of a coastal utility experiencing saltwater intrusion. American Water Works Association. 107:10 (E543-558).
Finch, C., W. E. Pine, III, C. B. Yackulic, M. J. Dodrill, M. Yard, B. S. Gerig, L. G. Coggins, Jr. and J. Korman. 2015. Assessing juvenile native fish demographic responses to a steady flow experiment in a large regulated river. River Research and Applications DOI: 10.1002/rra.2893.
Ahrens, R. N. M., and W. E. Pine. 2014. Informing recovery goals based on historical population size and extant habitat: A case study of the Gulf sturgeon. Marine and Coastal Fisheries: Dynamics, Management, and Ecosystem Science 6(1):274-286. http://www.tandfonline.com/doi/full/10.1080/19425120.2014.976679
Dodrill, M.J., C.B. Yackulic, B. S. Gerig, W. E. Pine, III, J. Korman, and C. Finch. 2014. Do management actions to restore rare habitat benefit native fish conservation? Distribution of juvenile native fish among shoreline habitats of the Colorado River. River Research and Applications. DOI 10.1002/rra/2842
Anderson, E. K., W. E. Pine, III, K. Wilkinson, S. Jayasinghe, and N. D. Denslow. 2014. Exposure to paper mill effluent at a site in North Central Florida elicits molecular-level changes in gene expression indicative of progesterone and androgen exposure. PLoS One 9(9): e106644. DOI: 10.1371/journal.pone.0106644
Rudd, M. B., R. N. M. Ahrens, W. E. Pine, III, and S. K. Bolden. 2014. Empirical, spatially explicit natural mortality and movement rate estimates for the threatened Gulf sturgeon (Acipenser oxyrinchus desotoi). Canadian Journal of Fisheries and Aquatic Sciences 71:1407-1417.
Finch, C., W. E. Pine, III, K. E. Limburg. 2014. Do hydropeaking flows alter juvenile fish growth rates? A test with juvenile humpback chub in the Colorado River. River Research and Applications. DOI 10.1002/rra.2725
Gerig, B. S., W. E. Pine, III, and M. J. Dodrill. 2014. Habitat selection and movement of humpback chub in the Colorado River in Grand Canyon, AZ during an experimental flow. North American Journal of Fisheries Management 34:39-48.
Camp, E. V., C. L. Staudhammer W. E. Pine, III, J. C. Tetzlaff, and T. K. Frazer. 2014. Relationships between small-bodied fishes and macroinvertebrates and submersed aquatic vegetation: Implications of the effects of habitat change on faunal communities. Hydrobiologia 722:159-170.
Limburg, K.E., T. A Hayden, W. E. Pine, III, M. D.Yard, R. Kozdon, and J. W. Valley. 2013. Of Travertine and Time: Otolith chemistry and microstructure detect provenance and demography of endangered humpback chub in Grand Canyon USA. PLoS One 8(12), E84235 http://dx.plos.org/10.1371/journal.pone.0084235.