Home >>> Energy
Energy Efficient Living
As America's need for energy grows, so does the need for energy efficiency. In 2000, Florida ranked 4th in the US in total energy consumption totaling 988.6 trillion British Thermal Units (BTU). (A British Thermal Unit is the amount of energy required to raise the temperature of one pound of water by 1°F.) If you adopt energy efficient behaviors and technologies, you can reduce your energy consumption and save money.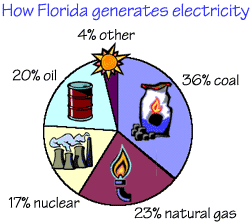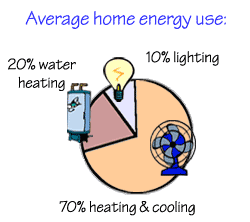 What makes a Madera home energy efficient?
Homes built in Madera are EnergyStar® certified homes built to meet strict energy efficient standards set by the EPA. EnegyStar® certified homes are at least 30% more energy efficient that homes built to the 1993 national model energy code or 10% more efficient than what is required by the Florida Building Code. This certification is achieved through a combination of energy efficient heating, cooling, hot water use, energy efficient appliances, and lighting. The benefits of an EnergyStar® certified home are improved home quality and homeowner comfort, lower environmental demand, reduction in air pollution, and lower utility costs.
Improve your home's energy efficiency

Money-saving tips
Here are some quick ways to help decrease the amount of energy you use and lower your energy bill.


Lighting
Increasing your lighting efficiency is one of the fastest ways to decrease your energy bill.

Heating and Cooling
There are many ways to reduce the amount of conditioned air that is lost and decrease the amount of energy spent to heat and cool your home.

Water Heating
Save energy and cut down on the amount of money spent on water heating.

Insulation
Insulation acts as a barrier to keep home temperatures more constant while reducing your energy costs.

Landscaping for energy
Landscaping is a good way to keep energy costs down in the home.