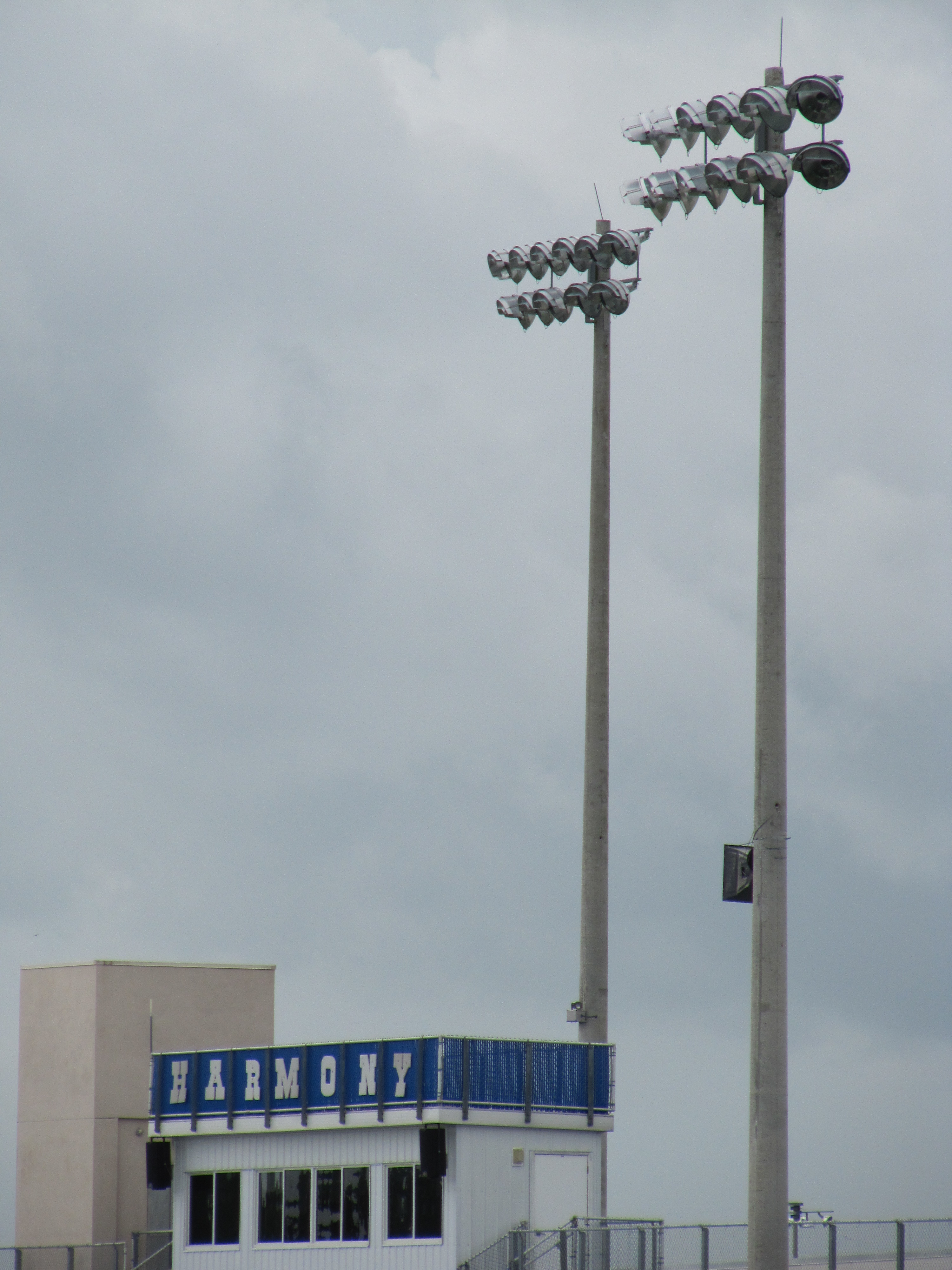 Sports Fields: Lights at the Harmony High School football field have "eyebrow" shields to help direct light toward the playing field and not into the sky.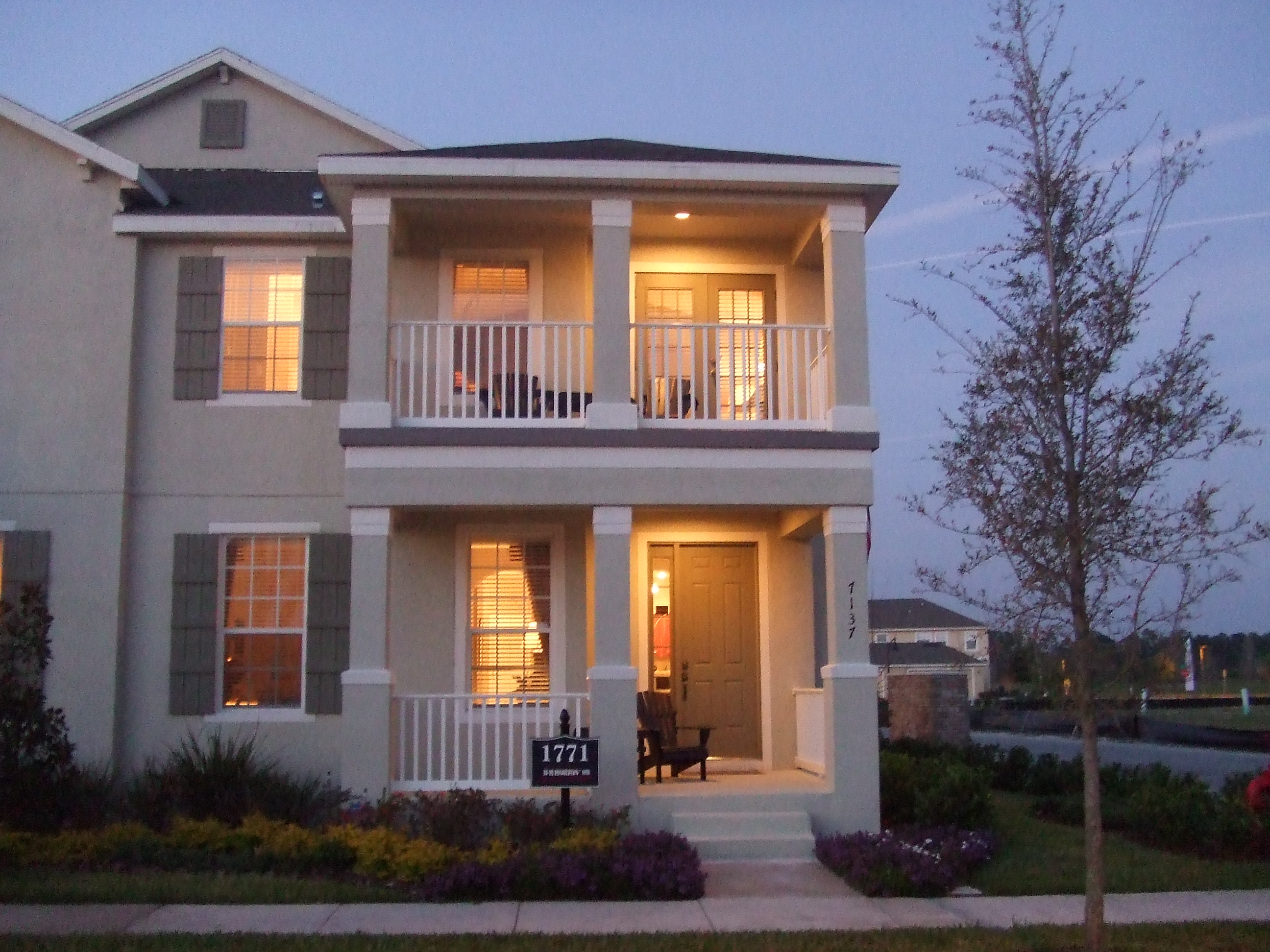 Home Lighting: Porch lights recessed into the ceiling provide a soft welcome for visitors and adequate light for porch use. The porch structure itself helps to shield neighbors from light trespass.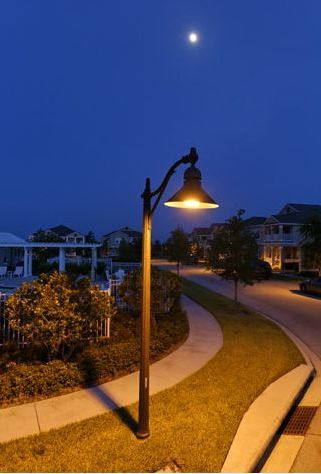 Street Lights: A full cut-off Harmony streetlight featured in a National Geographic article is fully shielded so that light is directed to the sidewalk and street below it.