Wildlife Ecology and Conservation
The mission of the Department of Wildlife Ecology and Conservation is to foster education, expand knowledge, and reward scholarship, using multi-disciplinary approaches, for the purpose of understanding, managing, and conserving biological resources. The primary goal of our teaching, research, and extension programs is to develop and communicate the knowledge necessary for enhancing the conservation and management of wildlife and their habitats for the greatest aesthetic, ecological, economic, and recreational values.
---
WEC News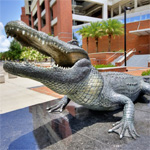 Faculty Awards
Dr. Madan Oli has been named as a winner of the 2014-2015 UF Doctoral Mentoring Award, more information can be found here: http://graduateschool.ufl.edu/academics/mentoring-oli.
Dr. Robert Fletcher has been named as a 2015 University of Florida Research Foundation Professor.

Doris Duke Conservation Scholars Program
The Doris Duke Conservation Scholars Program at University of Florida is recruiting 4-5 students to begin the program in May 2015. If you are planning to graduate in Spring 2017 or later, and are interested in the environment, diversity & inclusion, conservation, and research, please apply! The application deadline has been extended to March 1st, and applications are available at http://programs.ifas.ufl.edu/DDCSP/apply.shtml or by emailing ddcsp@ifas.ufl.edu. Please see this flyer for more information.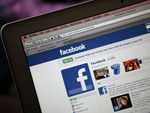 More News on Facebook
Make sure you follow us on our Facebook page for more news and events in the department.
---
Have an injured or abandoned animal?
Please read the important information on our Extension page for questions and answers on this topic.